Launch of Lumina University - The Next Generation of Education
We're beyond excited to announce that Lumina University, our innovative digital education platform, is now officially open to learners worldwide! This launch marks a significant stride in Lumina's mission to revolutionize education and establish a society powered by cutting-edge technology.
Experience the Future of Learning at Lumina University
At Lumina University, we're pioneering a fresh and exciting approach to learning:
Gamified Learning: We've transformed learning into a fun, engaging experience!

Peer-to-Peer Education: We believe in learning together and growing together!

Practical Experimentation: Because the best learning happens when it's hands-on!

Student-Driven Learning: We've put the control back where it belongs - in your hands!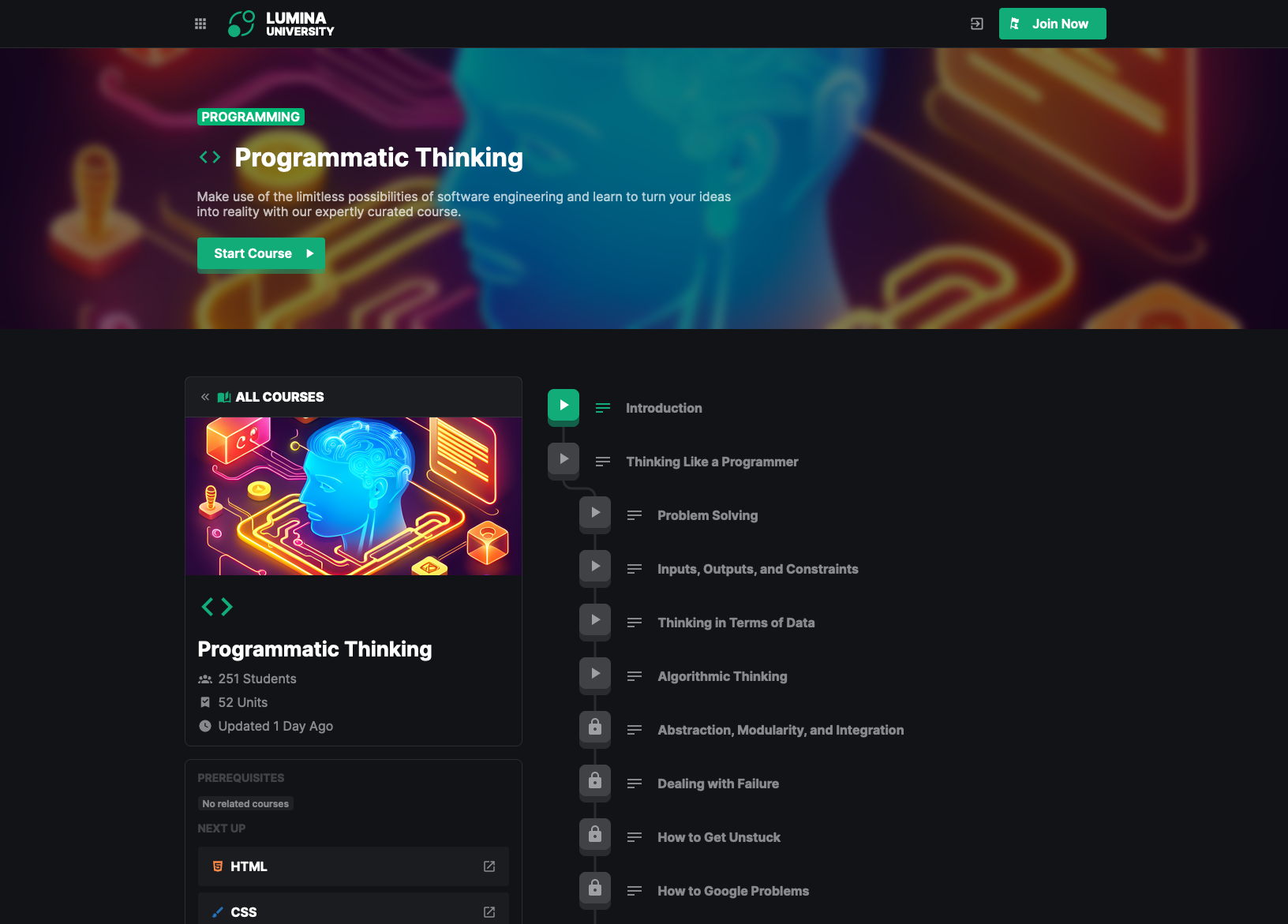 Diverse Course Offerings and Unique Learning Features
We're proud to offer a broad spectrum of courses across numerous fields of study. At Lumina University, we've designed a comprehensive learning experience that includes:
Self-Paced Learning: Learn at your own pace, in your own style!

Supportive Community: Be a part of a vibrant network of peers and mentors!

Milestone Achievements: Your progress matters, and we love celebrating it!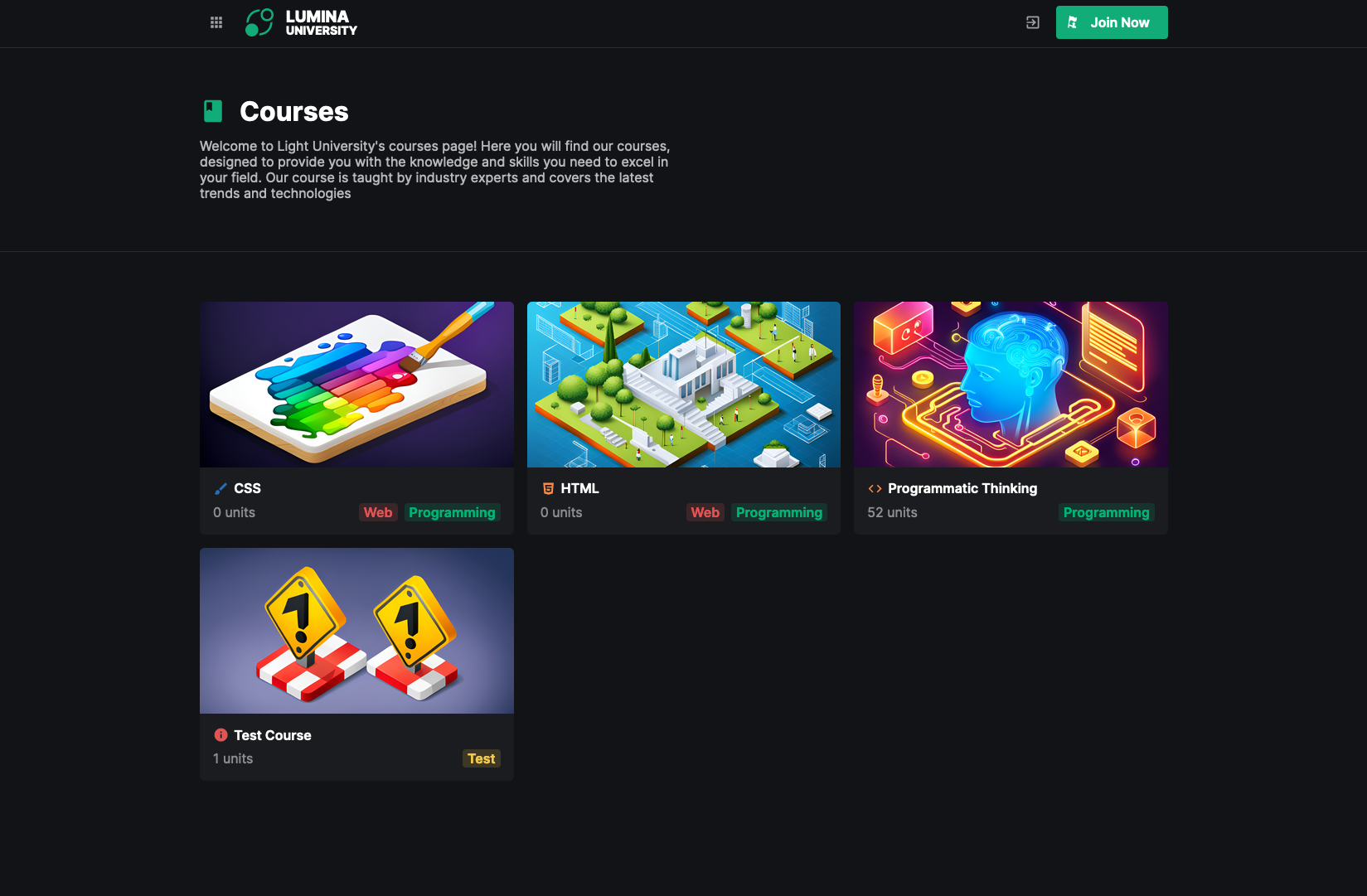 Empowering Lumina's Direct Democracy Through Education
Lumina University is not just an educational platform; it's a vital part of Lumina's vision to build a city-state where citizens play an active role in decision-making. As we continue to shape Lumina's future, we believe that our digital education platform will transform our citizens into innovators, leaders, and problem solvers, thereby creating a vibrant and dynamic society.
Reaffirming Lumina's commitment to direct democracy, Lumina University is revolutionizing education by offering an innovative approach to learning that empowers students to take control of their education. The unique features of this platform reflect the city-state's core principles and enhance the democratic culture.
Lumina University is not just an institution but a powerful tool to engage our citizens actively in decision-making, creating a culture that values and fosters learning," said Albert Marashi, at Lumina. "By offering accessible, high-quality education, we aim to upskill our residents, fostering a dynamic society brimming with leaders, innovators, and problem solvers."
Ready to experience Lumina University? Visit us at luminauniversity.earth and embark on your learning journey today!